St. Joseph Catholic Church Book
Stories
As St. Joseph Catholic Church celebrates its 150th anniversary in 2023, the parish commemorates this special event with the December publication of the book, Reflections of a Parish Family, Here you'll find stories for that book as they roll "hot off the press." We hope you'll enjoy the stories, and if you find any misspellings, typos or incorrect factual information, please don't hesitate to contact us via the Contact page.
Regional and Local History
Catholics in Texas
"The Catholic Church has been a part of Texas history ever since Europeans first set foot on the land in 1528. In fact for the three centuries up to 1821-that is, during the Spanish Texas period-Hispanic Catholicism had a rarely challenged religious and civil monopoly among the European-origin settlers in what is now Texas."
Father Robert E. Wright, OMI, Oblate School of Theology, San Antonio, Texas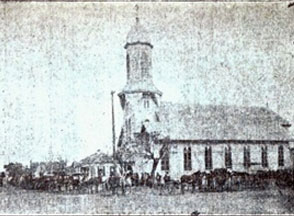 Early Polish History of St. Joseph Catholic Church
"The history of the Polish immigrants coming to Texas dates to 1818. During the 19th century, the Polish people from Europe were an ethnic people with no country. On August 5, 1772, the three dominant empires of Russia, Prussia and Austria-Hungary signed a treaty that partitioned Poland. Larger delegations of Poles began arriving in 1854 and continued until the early 20th century because of the suppressed Polish national identity,"
Dr Jim Mazurkiewicz, Leadership Program Director for Texas A&M AgriLife Extension and President of the Polish-American Council of Texas
A Narrative History of St. Joseph Catholic Church
As part of the process to obtain a historical marker for St. Joseph Church from the Texas State Historical Association, and application booklet was put together. This included a "narrative history" of the church put together by local historian Joanne Dominik Glowski. Her work was extensive, particularly about the early days of the parish in the late 1800s.
Pillars of the Parish
Monsignor John Gleissner: In His Own Words
Born in Bavaria, Germany on October 31, 1866, John Baptist Gleissner came to America in 1888. He attended Niagara Seminary and was adopted by Right Rev. N. A. Gallagher for the Galveston Diocese and ordained by him. Rev. Gleissner served as pastor of St. Joseph Catholic Church from April 25, 1904 until his death on February 28, 1953. He is remembered not only for his deeds as pastor of St. Joseph, but also for the parish missions which he established, including that for his beloved Aggies at the Agricultural and Mechanical College of Texas. Before he died, Monsignor Geissner wrote down the story of his nearly half century of service to God and His people at St. Joseph Church.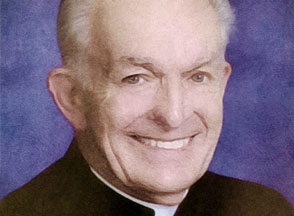 Reflections from the Parish Family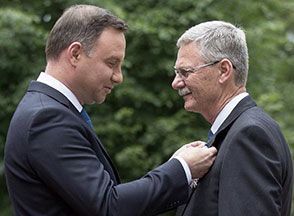 Jim Mazurkiewicz: The Pride of Poland
Those who know Jim Mazurkiewicz best know well his passion for his Polish ancestry. A member of St. Joseph Catholic Church since 1986, and a longtime employee of the Texas A&M AgriLife Extension Service, Jim describes himself first and foremost as a "fifth-generation Polish-American." And if you dig deep enough on the Internet, you can find Jim's answer to the matter of "Why I play Polish folk music."
"I Knew What That Meant"
In June of 1966, Lydia Luza and Charles Hebron were married at St. Joseph Church. "We had a beautiful Czech wedding," Lydia says. "It was a lot of fun. Father Valenta officiated. He had taken us through our pre-marital counseling. He was so gentle and caring.
"He told us we should keep God at the center of our lives and always put each other first."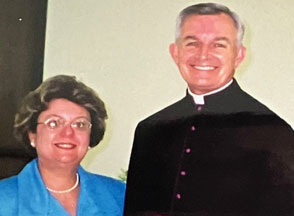 "What Time is Midnight Mass?"
Helen Metzer's original plan was to graduate from Texas A&M University and become an elementary school teacher. Then, in the early months of 1978, while still in school, she was offered and accepted a short-term, fill-in position in the office of St. Joseph Catholic Church. Recently married, Helen looked forward to bringing in a little extra money to help her and her husband get started in life.
Sidebar Stories